Firefly 2+
Description
Firefly 2 is one of the most magnificent concoction for elegant herbal connoisseurs. It features a sleek design that uses a unique removable faceplate. It heats almost immediately, and you can charge the removable 7.4-volt lithium-ion battery in 45 minutes; that is a technological marvel. It lasts for multiple sessions and comes with a spare battery for a quick extended session.
Instant Classic
With a 3-second heat-up time, the Firefly 2 can provide near-instant satisfaction. It gets its power from Firefly's "Dynamic Convection" Technology. The air travels from the 55-watt heater where it gets heated to the laser-drilled microjet. And that through a borosilicate glass pathway. By the time the vapor has moved the length of the device. It has cooled down – preserving the flavor. Getting it to work is as simple as placing your finger on one of the buttons located on either side of the tube-like device. Once the green light on the faceplate stops blinking, a 10-second draw will you get you to a higher level.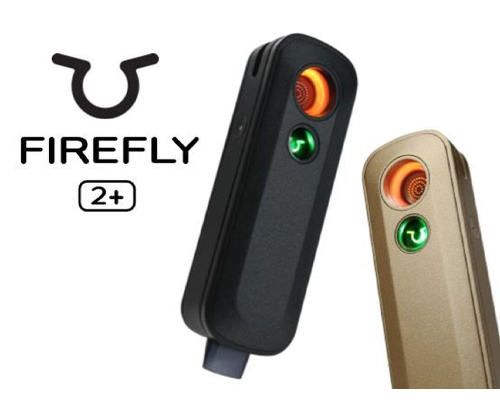 Concentrate Champion
Now that concentrates have come onto the scene, the portable vaporizer market has begun to adapt. Firefly 2 is one of the most comfortable mobile devices to use with concentrate material and requires very little extra time. All you have to do is insert a concentrate pad and dab a small amount on top. The Firefly 2+ works in the same way.